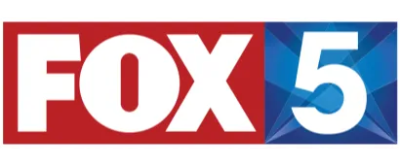 WHAT MEMBERS ARE SAYING...
HERE'S WHAT YOU GET FOR ENROLLING TODAY
COURSE 1
Getting Started: Planning Your Music Career
This course is all about learning the business basics (including development strategy), getting organized and planning out your dream music career.
COURSE 2
Creating Your Customer Funnel
Now that you're organized, have clear goals and a plan for your career, you're ready to start putting that plan into action! This course is all about creating your customer funnel (the system used for attracting, engaging and monetizing your audience).
MIC SUPPORT NETWORK
DIY means 'Do It Yourself' NOT 'Do It Alone'. You'll get access to our private artist community where you can get expert guidance, promote your music + shows, collaborate on projects + events, attend live trainings + workshops and get the support you need! And from time-to-time we also arrange private group events - like game night, open mics + more!
COURSE 3 (Bonus)
Finance & Legal
This course is all about addressing the financial and legal elements of being a professional artist, two things which can literally make or break your career.
COURSE 4 (Bonus)
Growing Your Audience & Team Building
This course is all about building personal relationships (both in person and online) with fans, other artists and industry professionals.
COURSE 5 (Bonus)
Developing Revenue Streams and Growing Your Income
This stage is all about developing the revenue streams that will financially support your career and create a steady form of income.
EXPERT GUIDANCE
We'll be there every step of the way to show you how to overcome the obstacles that stand between you and success. We'll answer your questions, provide you with tips, discuss strategies and give you our recommendations as you progress through each stage of your career.
"Since working with MIC, I have gained more confidence and momentum to fully embrace my music career as an independent artist. All of the tools that were missing as far as the business side of music goes, I found by working with MIC."
- Mary Esther Carter -
"MIC keeps us focused. We're more organized in areas we didn't know anything about and their program makes it easier to be an artist."
- Myrna & The Bulldog -
Amazing Feature
"If you are like me and need the guidance to help create the music career you want, I couldn't recommend MIC more."
- Mildred Moody -
Amazing Feature
"This course is not a get-rich-quick scheme. It won't tell you how to blow up or go viral in the next week. What it will do is completely change how you think about your music, your career, and your life. Greg and TJ have laid it all out for you, step by step, in a systematic way. The content is incredible!"
- Weaux -
Amazing Feature
"Is it a lot of work? Absolutely… but taking this course has not only made me a strategic artist capable of getting things done, but it has also made me believe in myself a whole lot more! Taking this course is betting on you with a guarantee to achieve something out of it."
- Zachary Chambers -
Amazing Feature
"Musician Indie Coalition have a real passion for helping indie artists like me find our way in an industry that can be overwhelming to say the least. They go above and beyond for their clients."
- Jason Gill -
Amazing Feature
"You guys have helped not just me, but so many other people. Your system works so well! Thank you!"
- Antar Goodwin -
Amazing Feature
"I am so grateful for this program, not only do I feel more in control of my career, I am able to make actionable decisions that make sense for me as an artist finally."
- Geshie Wilmot -
Amazing Feature
"In the course of my first year with M.I.C., I have applied structure to my vision, learned how to set and accomplish tangible goals, created new sources of income, and seen my music career grow."
- Sallie Mood -
FREQUENTLY ASKED QUESTIONS...
How much TIME do I have to dedicate to this? I'm busy!
Why should I sign up for a paid program when there's tons of free videos I can watch on YouTube?
What if I don't like the program?
Similar programs cost hundreds or thousands of dollars, why is your program so cheap?
Does your program guarantee that I have a successful music career?
Does your program supply me with industry contacts?
If I need feedback on my music or the appearance of my website, will you do that?
After I complete the 6-week program, do you offer additional training?